Moreland Community Child Care Centres Inc. (MCCCC) is a not-for-profit, community-based organisation with three child care centres and one sessional kindergarten in Brunswick.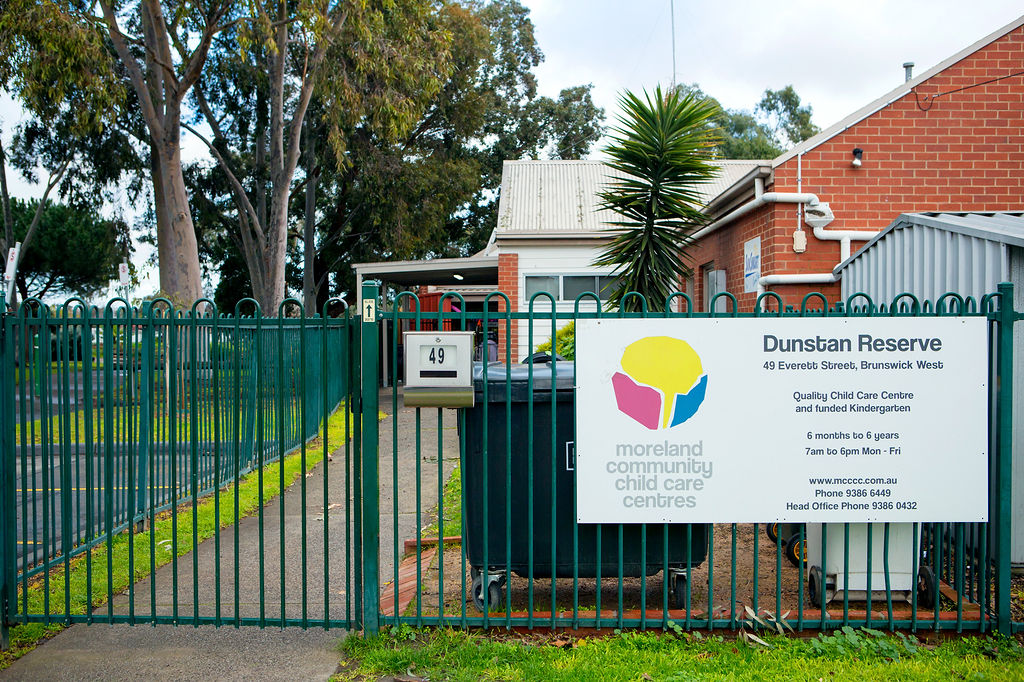 Dunstan Reserve
49 Everett Street, Brunswick West
Centre Leader: Daniella Theocharides
Phone: (03) 9386 0432
Email: dunstan@mcccc.com.au
Hours of operation: 7am-6pm
Assessment & Training
The National Quality Framework (NQS) provides standards of quality practices for care provided in our service. Accreditation is issued by the Australian Education and Care Quality Authority (ACECQA) through scheduled site visits and, where appropriate, spontaneous visits.
Dunstan Reserve Rating (101 KB)
Dunstan Reserve is a purpose-built facility designed especially for children. Four well-equipped rooms provide a safe and stimulating environment for children from 6 months to school age. Our large, modern premises and ample gardens offer children a wealth of play areas and imaginative fun.
We value the diversity of our community and this is reflected in the centre's policies and people. We are multi-cultural and multi-talented!
70 places
Funded kindergarten program
Staff are trained in first aid, food hygiene and occupational health and safety
Large grounds with sandpit, grassed areas, access to a community garden and chickens providing all our fresh eggs on site
Off street parking for safe and convenient drop off.
four centres, one community
Both of my daughters have attended Mitchell Street and loved it there. When my second daughter started, the family grouping allowed my older daughter to be with her as she was adjusting to the new space. It was good peace of mind to know that they had each other during the day whilst I was working.
- Michelle, Tinning Street