Moreland Community Child Care Centres Inc. (MCCCC) is a not-for-profit, community-based organisation with three child care centres and one sessional kindergarten in Brunswick.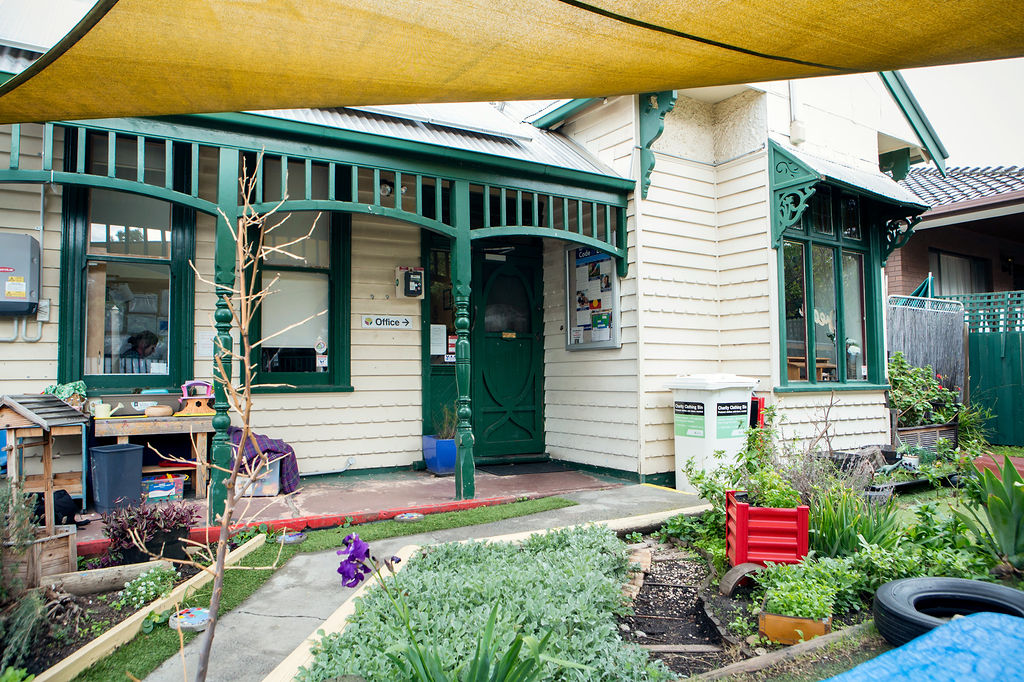 Mitchell Street
98 Mitchell Street, Brunswick
Centre Leader: Elle Brookfield
Phone: (03) 9386 0432
Email: mitchell@mcccc.com.au
Hours of operation: 7am-6pm
Assessment & Training
The National Quality Framework (NQS) provides standards of quality practices for care provided in our service. Accreditation is issued by the Australian Education and Care Quality Authority (ACECQA) through scheduled site visits and, where appropriate, spontaneous visits.
Mitchell Street Rating (296 KB)
Mitchell Street is like having an extended family. Our centre is relaxed and intimate in size, which allows children and families to get to know each other through daily interaction and various social events throughout the year. Many families make connections that go well beyond their Mitchell Street days. 
The lovely treed play areas are perfect for adventures and a range of structured and unstructured play. We also enjoy regular excursions (CERES, the zoo, local parks and schools).
Incursions include art, dance, sport and gardening/sustainability.
We welcome all children from 6 months to school age.
35 places
Multi-age model
Staff are trained in first aid, food hygiene and occupational health and safety.
four centres, one community
Both of my daughters have attended Mitchell Street and loved it there. When my second daughter started, the family grouping allowed my older daughter to be with her as she was adjusting to the new space. It was good peace of mind to know that they had each other during the day whilst I was working.
- Michelle, Tinning Street