Moreland Community Child Care Centres Philosophy
At MCCCC we acknowledge the Wurundjeri people of the Kulin Nation as the traditional custodians of the land where we play, learn, and teach. Our MCCCC community is committed to reconciliation and embedding Aboriginal and Torres Strait Islander, perspectives into our curriculums and programs.
We embed and reflect equality, inclusion, and child safety in our everyday practice.
We create our high-quality educational program in collaboration with our families, our professional MCCCC community and the children's voice.
We are committed to embedding bi-lingual education programs. We are respectful and inclusive of our communities' languages, beliefs, and cultures.
Children are supported to engage with sustainable practices and demonstrate caring for country.

Philosophy reviewed February 2023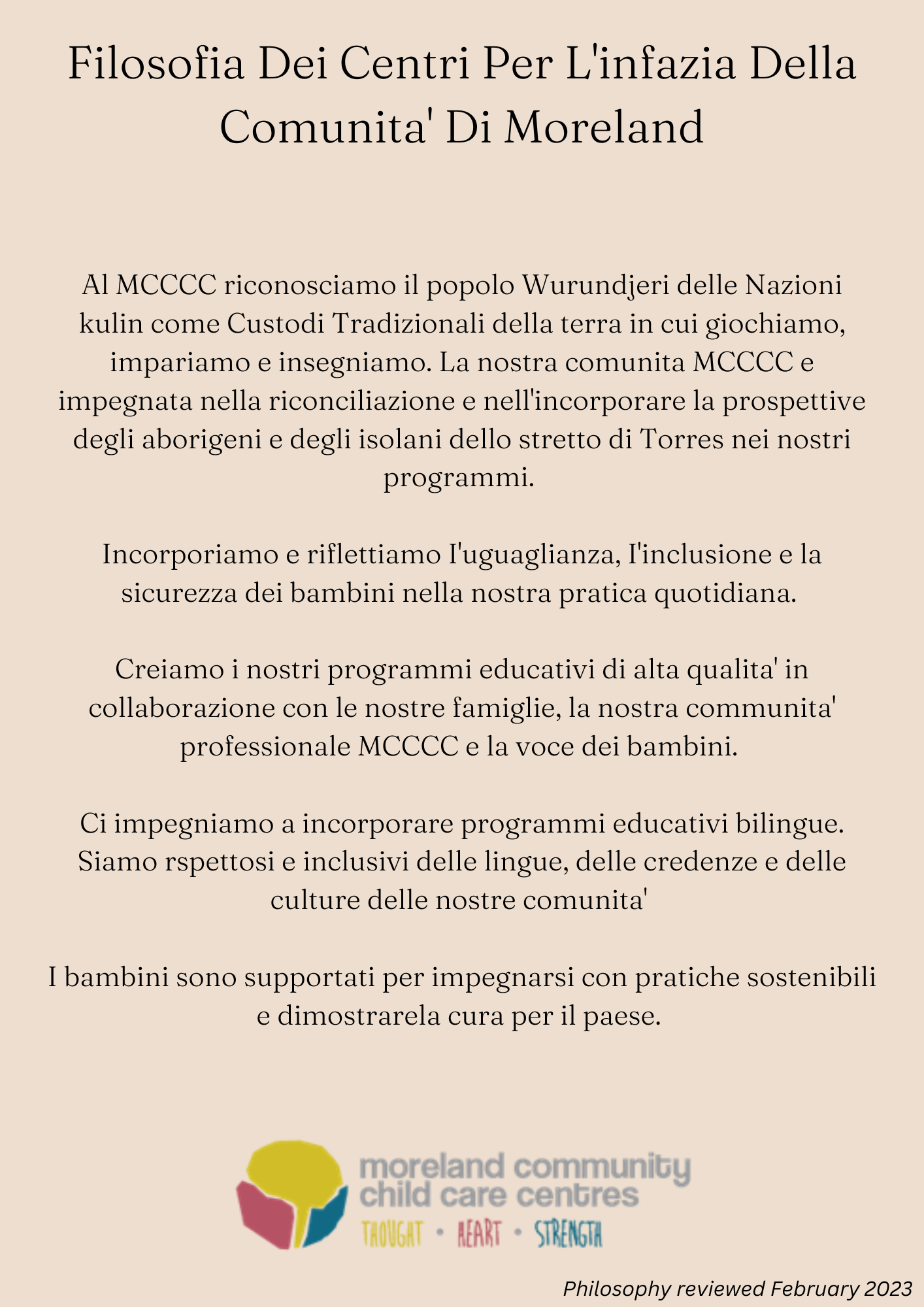 four centres, one community
Both of my daughters have attended Mitchell Street and loved it there. When my second daughter started, the family grouping allowed my older daughter to be with her as she was adjusting to the new space. It was good peace of mind to know that they had each other during the day whilst I was working.
- Michelle, Tinning Street