Integrated Kindergarten Program
Kindergarten program
All of our Centres provide a 2 year Kindergarten school readiness program, that provides children with the platform they need to thrive! Our unique approach to Kindergarten encompasses education, health, social development and wellbeing.
Dunstan Reserve: 3 year old kindergarten program and 4 year old kindergarten program integrated into long day care
Mitchell Street: 3-5 year old mix age kindergarten program integrated into long day care
Tinning Street: 3-5 year old mix age kindergarten program integrated into long day care
North West Brunswick Kindergarten: 3 year old kindergarten program; 4 year old kindergarten program and 3-5 year old mix age kindergarten program sessional program
Our Kindergarten programs are for children aged 3 to 5 years and
 

Are by University degree-qualified Early Childhood Teachers.
Provide an innovative curriculum focused on left brain logic and right brain creativity
Includes both structured and unstructured play-based learning that considers the child's individual interests and development
Provides an 'Individual Learning and Development Plan' for every child with goals for learning developed in collaboration with families.
A learning focus time to prepare children for typical 'school hours' and routine, whilst providing the flexibility of long hours for social development and play
Is guided by the Victorian Early Years Learning and Development Framework (VEYLDF) and the National Quality Standard (NQS) for childcare.
The Victorian Government provides funding to support children to access a high-quality kindergarten program in the two years before they start school. The funding is a contribution towards meeting the cost of the kindergarten program.
Your child can only be funded for a kindergarten place at one service at any one time and only for one year in a Three-Year-Old Kindergarten program and one year in a Four-Year-Old Kindergarten program (unless your child is assessed as being eligible for a second year of Four-Year-Old Kindergarten by your child's kindergarten teacher).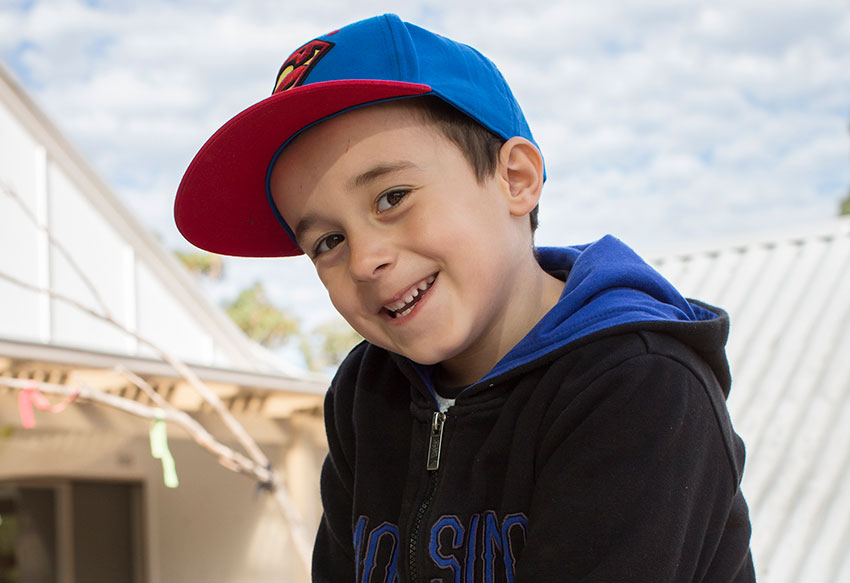 Early Start Kindergarten gives eligible children 15 hours of free or low-cost kindergarten a week for two years before starting school. To be eligible, your child must be from a refugee or asylum seeker background, identify as Aboriginal or Torres Strait Islander, or your family has had contact with child protection. Eligible children can also access free or low cost Four-Year-Old Kindergarten through the Early Start Kindergarten Extension Grant.
The Kindergarten Fee Subsidy (KFS) is available for some children to attend kindergarten for free or at low cost. Your child is eligible if they are Aboriginal and/or Torres Strait Islander, hold an eligible humanitarian or refugee visa, are a triplet or quadruplet, or if you (or your child) hold an eligible concession card. Please notify us if you believe your child may be eligible for the KFS.
Funded integrated kindergarten program
Some of the benefits include:
Our Kindergarten program provides the flexibility of long day care hours to meet the different needs of families.
Choose when you drop off and pick up your child
Convenient opening and closing times, giving you plenty of time to get through that busy traffic, morning or night. No need to organise drop-off or pick-up times with work, family or friends
Lunch and snacks are included, so you don't need to pack a lunchbox
Your children also get to experience a full day with a set kinder program. Children who attend an integrated kindergarten access the program all day long, assisting in better preparing your child for the longer days when they start school.
The fees for funded kindergarten are incorporated in the service fees, so there is no additional cost to you. You can also claim Child Care Benefit (CCB) and Child Care Rebate (CCR) as the program is integrated into the long day care services.
3 year old kindergarten kinder kits
This year, the Victoria government provided all children enrolled in 3 year kindergarten, with a kinder kit. They are filled with books, toys and activities designed to encourage children to continue learning at home and to help parents support their child to thrive in the first year of kindergarten.
For more information, please contact our Enrolments Team: Melissa Dinh Cameron on 03 9386 0432.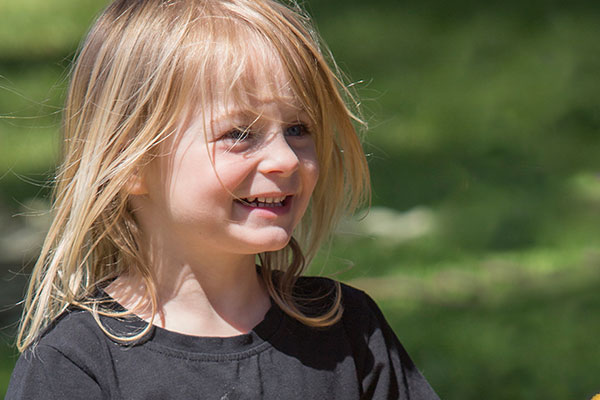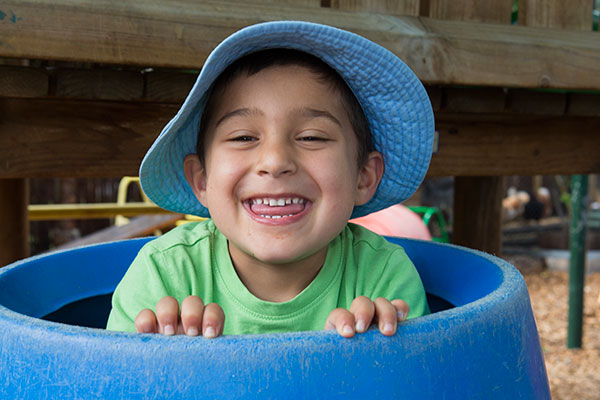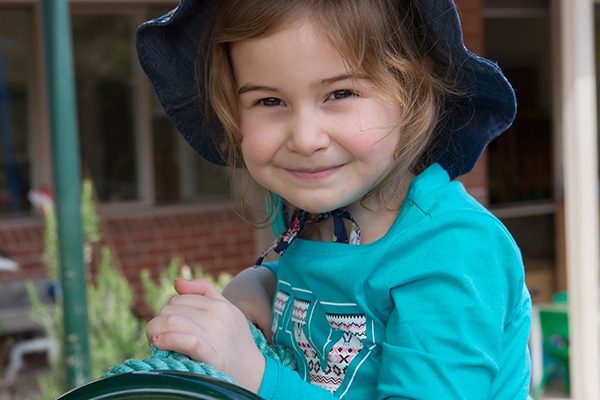 four centres, one community
Both of my daughters have attended Mitchell Street and loved it there. When my second daughter started, the family grouping allowed my older daughter to be with her as she was adjusting to the new space. It was good peace of mind to know that they had each other during the day whilst I was working.
- Michelle, Tinning Street