Grow with us
We promote and value cultural diversity and nurture connections with our families and the wider community.
Grow with us
We promote and value cultural diversity and nurture connections with our families and the wider community.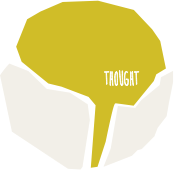 Thought • Connecting with innovation and creativity within communities encourages children to think things never thought before.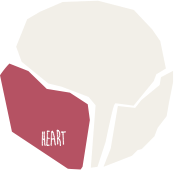 Heart • Our community is loving, friendly and family oriented. Working together we can transform society to promote equity and social justice.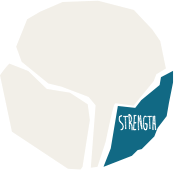 Strength • The MCCCC community is strong, capable and always learning. Social interactions are regarded as the cornerstones of learning.
FOUR centres, one community
Moreland Community Child Care Centres Inc. (MCCCC) is a not-for-profit, community-based organisation with four centres in Brunswick that offer a quality early learning program based on best practice. We offer a safe and nurturing environment for children to explore their creativity, intellect, physical abilities and unique talents. We integrate awareness of environmental and sustainability issues into our education programs by creating centres that have a minimal environmental impact and promote the wellbeing of children and staff.
Our program is based on the Early Learning Years Framework (ELYF) and we offer an integrated kindergarten program delivered by qualified teachers. We believe that education, social interactions and community participation help create a lifelong love of learning and foster a strong sense of belonging and identity for children. 
Statement of Commitment to Child Safety
MCCCC:
has zero tolerance for child abuse;
actively works to listen to and empower children;
has systems to protect children from abuse and will take all allegations and concerns  seriously and respond to them consistently, in line with the organisation's policies and procedures;
is committed to providing a safe environment for all children;
is committed to promoting physical, emotional, and cultural safely for all children, including Aboriginal children, children from culturally and/or linguistically diverse backgrounds and children with a disability.

Both of my daughters have attended Mitchell Street and loved it there. When my second daughter started, the family grouping allowed my older daughter to be with her as she was adjusting to the new space. It was good peace of mind to know that they had each other during the day whilst I was working.
- Michelle, Tinning Street